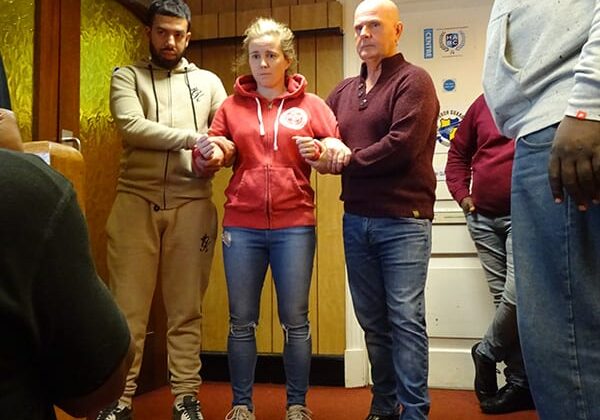 SIA Door Supervisor Training Courses
Description
We provide SIA licenses security training courses for new people entering the private security industry and current security operatives wishing to up-skill or top up units in order to re-apply for SIA licenses.
When you train with us, we give help and guidance with the SIA licence application and finding work.
SIA Level 2 Award for Working as a Door Supervisor within the Private Security Industry
Who is this qualification for?
This qualification is aimed at individuals wishing to apply for a licence from the Security Industry Authority (SIA) to work as a door supervisor or Security Guard and key holder (Caretaker).
How long will it take?
To complete these qualification learners are expected to undertake approximately 52-hours of learning. The SIA stipulates a minimum of 44 contact hours (6-days) if flexible distance learning is undertaken.
The modules you must study are:
SIA's 'Common' module
Door supervision module
Conflict management module
Physical intervention skills module
Assessment method
This qualification is assessed by a practical demonstration and multiple-choice examinations in 3 training modules.
Support for learners
Cannon Guards provides some fantastic training materials that we think learners will love when taking this qualification. Simply visit door supervision training materials.
Qualification specification 
A full qualification specification is available at our awarding body website: https://www.highfieldqualifications.com/about-highfield-qualifications