Fully Trained SIA Personnel
Cannon Guards Security offers long and short-term contracts, emergency and temporary cover for the following security needs:
Qualified Security Personnel
We provide a multitude of security services aimed at protecting homes, workplaces and the general society, such as: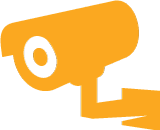 Electronic Security Systems
Cannon Guards Security specialises in the provision of fully integrated electronic security solutions, closed circuit television surveillance (CCTV) and access control systems. We offer a comprehensive range of services, based on cutting-edge technology, for the commercial, industrial and public sectors. These include:
Control Centre
Capabilities
Our 24-hour control centre provides the following facilities:
Staff Training
Training is our priority and is one of the reasons why we have an established work force. On the job training is continuous, together with tailored on-site training where specific needs apply.
Operational staff have additional training as required with any particular post, including First Aid, CSCS and BESC.
Onsite training procedures include:
Check Point
Patrol Systems
Quality as Standard
We are committed to continuous improvement in the services we offer, and we continually re-evaluate our performance to ensure we maintain the quality that keeps us at the forefront of the industry.  
Cannon Guards Security is accredited with the following British Standards for security: